March 23, 2012
Tortoise and the Hare
A Friend's Transformation
A very good friend of mine recently started working on his own blog. Well, let me put it this way…he is finding out how much he has to learn about the technical aspects of building a blog, website, and the like! He is in the middle of the process and realizes he drastically underestimated the learning curve.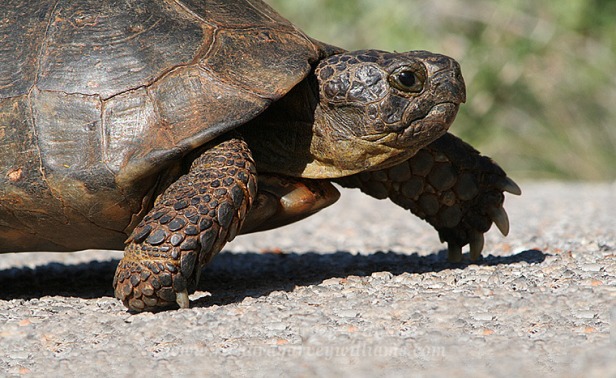 At the same time, I know he will come out on the other end of this process with a successful blog. I know this because I have watched him do the same thing in other areas of his life. Before I tell you more about his story, let me tell you what has been on my mind as of late.
Dave Ramsey's Recommendation
Dave Ramsey, in his recent book EntreLeadership, talked about a great business book someone had recommended he read. Ramsey, like me, loves to read great business books and then apply the truths learned in his own business.
In this case, the recommendation came from a billionaire (that's a "B") in business. When someone with this track record recommends a book, you should listen. So, what was the title of the book?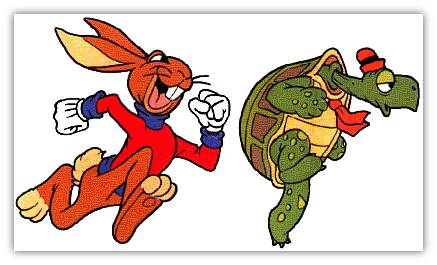 The Tortoise and the Hare!
That's right! Aesop's fable The Tortoise and the Hare is at the top of a billionaire's business reading list. In fact, he told Ramsey that he reads it to his top people every year! Evidently, he sees some value in the book, right? As for me, that is enough reason to take time to study it.
Learning From The Tortoise
So, study it I have. And while the moral of the story is simple – Slow and steady wins the race, it is not necessarily common. In fact, I would go as far as to say it flies in the face of the majority of what I see around me today.
In my business, and likely yours as well, the common focus is on 30-day or quarterly results. If you cannot produce results in the immediate future, then you likely won't have a job for long. Most people just don't work and wait for long-term results anymore.
Spiritual Hares?
This is not only true in business, but in virtually all facets of life. Take our spiritual lives. How many times have you gone to a conference (like Promise Keepers) or a revival and come away feeling like you are on the mountaintop? We all have! And we have all wished we could stay there.
Even Peter felt this way in Matthew 17:4. We all have a natural desire to rush to the top of the mountain and stay there. We want quick and easy and our society shows it. We are certainly paying the price for this mindset.
Solution: Tortoise Game Plan
So what is the solution? The game plan of the tortoise! Spiritually, it is a daily quiet time and consistent prayer and Bible study that, over time, gets the best results. In business, it is Biblical principles applied on a consistent basis with hard work and persistence.
My Friend's Decision
Back to my friend with the upcoming blog. The reason I know he will be successful is that I have watched him change his entire being over the past 14 months. You see, at the end of 2010, he weighed 300 lbs. and was drinking heavily on a daily basis. He was a believer, but there was no real evidence of his faith.
And yet, one day he just decided he wanted to be someone different. Actually, he realized he was someone different and wanted to go back to who he really was – to who God created him to be. So he changed everything.
Tortoise Transformation
He did not buy a lottery ticket. He did not go to the internet and research the best pill for weight loss. He did not order the Hawaii chair.
Instead, he stopped drinking. Cold. He stopped eating junk and began eating healthy. He started exercising. Regularly.
Now this sounds too easy. It sounds a little too perfect. Maybe, but it is true. I watched him do it. His solution was not an instant one. Nor was it an easy one. It took him a lot of sweat and tears…literally. But he made it. He made it with tortoise-like persistence.
Now, 14 months later, he has lost 115 lbs. and has not had a drop of alcohol since that day. He has participated in multiple triathlons and has a 5 year plan to do the Ironman. He is also spiritually awake and growing each day.
Same Solution
For his blog, the solution is the same. He needs to keep hammering away at the process of learning this new skill. He will most likely not see overnight success in his blog. But if he stays the course and progress a little each day, he will come out with something he can be proud of.
For now, I am proud of his progress. We can all draw inspiration from his example. When his blog is ready to go live, I will have him guest post and let you get a taste of what makes him tick!
Where are you trying to be the Hare?
Have you seen success with the Tortoise game plan?
Where do you need to be like the tortoise?
View the original version of this entry at feedproxy.google.com