April 16, 2012
3 Easy Steps To Eliminating Frustration in Business
February and March were two of the best business months I have seen in several years. And they were back-to-back! It is amazing how good my attitude can be when business is going so well. The problem is that business does not always go so well, right? When business is not going well, frustration sets in. And it does not take long!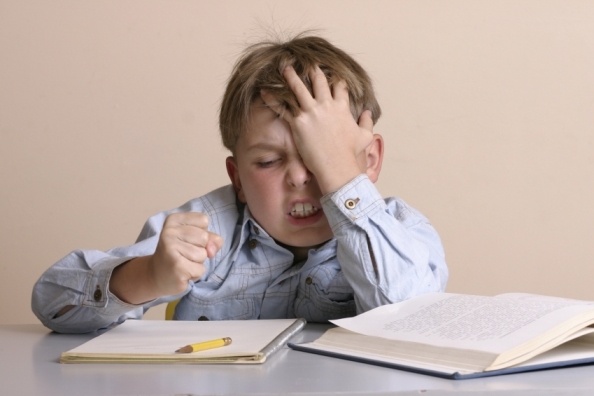 Source of Frustration
Someone once explained to me how frustration happens. Simply put, frustration occurs when reality fails to meet our expectations. Think about that for a minute. When driving in traffic, frustration grows when others do not clear the way for us as we might expect them to. When waiting on your food in a restaurant, frustration pops up if it takes longer than we expected. I am sure you can think of a few examples yourself!
So the same is true when business is good for a period of time. We begin to expect the success to continue. On the surface, that expectation does not sound unreasonable. In fact, some business books would encourage this expectation. "It drives you to push," they might say.
Change of Perspective?
I won't argue that, but I would suggest that there is another element going on that you should consider. I would suggest you may need to consider changing your perspective.
Regardless of what certain preachers on TV may tell you, this life is not about prosperity. It is not about our comfort or wealth in this world. If you look at Scripture closely, you will see something very different.
What Does The Bible Say?
Jesus promised us trouble in this world (John 16:33). James told us to consider it pure joy when we face trials (James 1:2). Paul told us God works everything out for good, but he also said He is conforming us to the likeness of Jesus (Romans 8:28-29). That is a good thing, but it does not always feel good to the one being conformed!
I promise I am not trying to drag you down. There is good news coming…
Follow me closely on this. If you continue to read Scripture, you will also realize that Jesus has overcome the world that gives us trouble (John 16:33). At the end of the story, every knee will bow (Philippians 2:9-11). Your work will be put through the fire and all that survives the fire will bring you reward (1 Corinthians 3:13-14).
Steps To Eliminate Frustration
Having said all of that, the following steps will help you to eliminate the frustration that results from unmet expectations:
1. Read the Scripture referenced above.
2. Believe what it says.
3. Allow it to shape your expectations.
If you will follow these 3 steps, you will start seeing the BIG picture from God's eyes – an eternal perspective – and pretty soon your frustration with business will fade.
Keep Working
I am not at all suggesting that you stop working or that you let go of the business and just sit back and hope it gets better. You still have to keep doing the right things you were doing when things were good. I am assuming that you will continue doing the basics. Your people are depending on you.
Change Expectations
No, I am telling you to change your expectations. Match your expectations with Scripture and watch them meet with reality. The closer together your expectations come to reality, the less frustration you will have. Focus on the eternal work being done through the course of doing business and you will see real success.
View the original version of this entry at feedproxy.google.com
Nana Wusu

just moved in. Take time to say hey.

Lane Baxter

I do appreciate your request for friendship Maryen and would like to get to know you on the news feed. Later when we get to know each other I would be glad to see the photos you would like to share. If you have something to share with me please post it on the feed and I will be glad to respond. An looking forward to sharing our Faith in the Lord Jesus Christ.

Lane Baxter

>

Mission Writers

I am new to Christian writing and would appreciate any thoughts about this. Ex. How do you keep yourself motivated, handling so called dry days. How you approach the editing process. Any writing hint or tips that you have found work for you. Also like to hear about God's leading as you write. This is the most exciting part of Christian writing. Your input will be very much appreciated.

Lane Baxter

Do not solicit me for my personal email. I came her to fellowship concerning my faith in Jesus Christ. So far I have seen none of this, just lots of pushing books and products. Also plenty of people I know nothing about asking to contact me personally. Why would you do this unless you are trying to solicit me to purchase products or ask me personal information, which of course I would never give out. What kind if site is this anyway?

Lane Baxter

Why is everyone wanting to contact me personally? This is really making me feel uncomfortable. I just want want to enjoy communicating on my wall. Do you want to solicit me. I'm starting to wonder if this the reason there are so few people posting on this site. If you want to tell me something I will be glad to read it on my wall and respond there. If you want personal information from me, it should be obvious that I would not give it to anyone I don't know.