March 3, 2012
Is Lack of Excellence Excusable In Christian Business?
Have you ever dealt with an organization that clearly performed at a low quality level? If you are like me, it is really frustrating. What is worse is when they profess to be a Christian organization, using their "cause" as an excuse for less than excellent work. Why is it that Christians so often think they should be given a pass when it comes to excellence?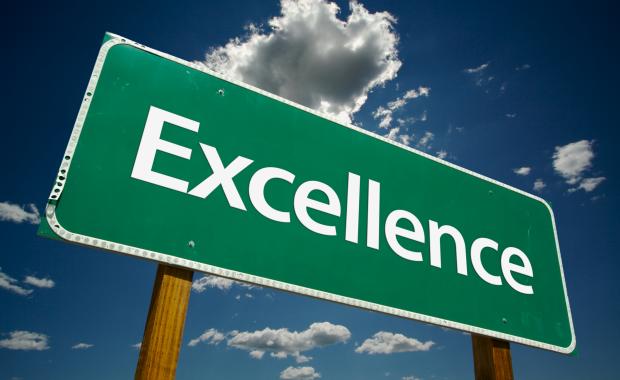 Jim Reese – CEO, Atlanta Mission
This is the fourth post in a series of five that describes the advice my brother and I received from business and ministry leader, Jim Reese. Mr. Reese seen incredible success in the business world over a stellar career with executive positions in companies such as Randstad N.A., Frito-Lay, and HoneyBaked Ham, but he has also significantly impacted people for eternity through his work with Atlanta Mission. He has taken his exceptional business skills and is applying them in Christian ministry.
Below, is the fourth of five main points I gained from our conversation. This advice is directed at anyone trying to buck the norms of this world and integrate their faith into their work. If you are trying to run your business from an eternal perspective, then you need to heed this advice.
Recommendation #4:
Excellence is not optional.
Emphasis on Excellence
If there was one of the five main points Mr. Reese made with extra emphasis, it was this one. We spent at least twice the time on excellence as we did on the other topics.
Obviously excellence is an extremely wide topic. For the purpose of this post, here is our definition of excellence.
Excellent organizations achieve and sustain superior levels of performance that meet or exceed the expectations of all their stakeholders.
Lower Expectations?
So many Christian ministries and organizations today think they get a free pass in regards to excellence because they are doing God's work. They think people will (or at least should) accept less than excellence when they know the cause is right. While it is truly sad, many people have come to expect this from Christian organizations.
Folks, this is simply ridiculous thinking! If anything, work done for God should be held to a higher standard, not a lower one. If we are following Scripture and working as unto the Lord (Colossians 3:23-24), then we should act like it! We are serving the King of the Universe! He would not accept less than excellence from Cain (Genesis 4:3-7) or from the Israelites (Malachi 1:6-13), why should He accept it from us?
Excellence Is Central
This attitude of excellence should be central to everything we do. It should drive every aspect of our lives and our businesses. There should be nothing in our lives that we accept as less than excellent.
This is not to say that we can achieve perfection, but we should always maintain a culture of improvement. This culture will cause us to always be working on any weaknesses so that they do not remain that way.
Right To Influence
If we are to be Greatest Commandments and Great Commission companies, then we must earn the right to influence others. We earn this right by doing business with excellence. Anything less will risk pushing people away from the Gospel.
Do you consider your company as one of excellence?
Do you recognize the importance of excellence?
What do you need to change right now?
View the original version of this entry at feedproxy.google.com
Kelley Mathews

shared

A Guide to Lent

: Whether Lent is old hat to you, or you are unfamiliar with it, J.R.'s simple guide will freshen your perspective on the season. How do you typically observe Lent?

Myra Lee

just moved in. Take time to say hey.

Brad Russell

Lots of Lenten posts from our blog community, make sure you check some of them out.

Blake Atwood

shared

7 Mobile Apps for Church Social Media Directors

: Check out Darrel Girardier's favorite mobile apps for social media: "If you're like me, you can't be confined to your desk and run social media for your church. You need mobile tools that allow you to quickly capture what's happening and feed it to your social media channels. Here's a quick list of tools that I use to get the job done."